Steep. Stop. Sip. Resteep.
Mennä is a portable infuser that allows you to control the flavor and intensity of any beverage you brew.
Our patented infuser basket with SteepStop-ReSteep® Technology can be opened and closed by turning a ring on the outside of the bottle. No mess, no stress. Just perfect flavor, bitter free.
Designed by tea lovers, for tea lovers.
MORE INFO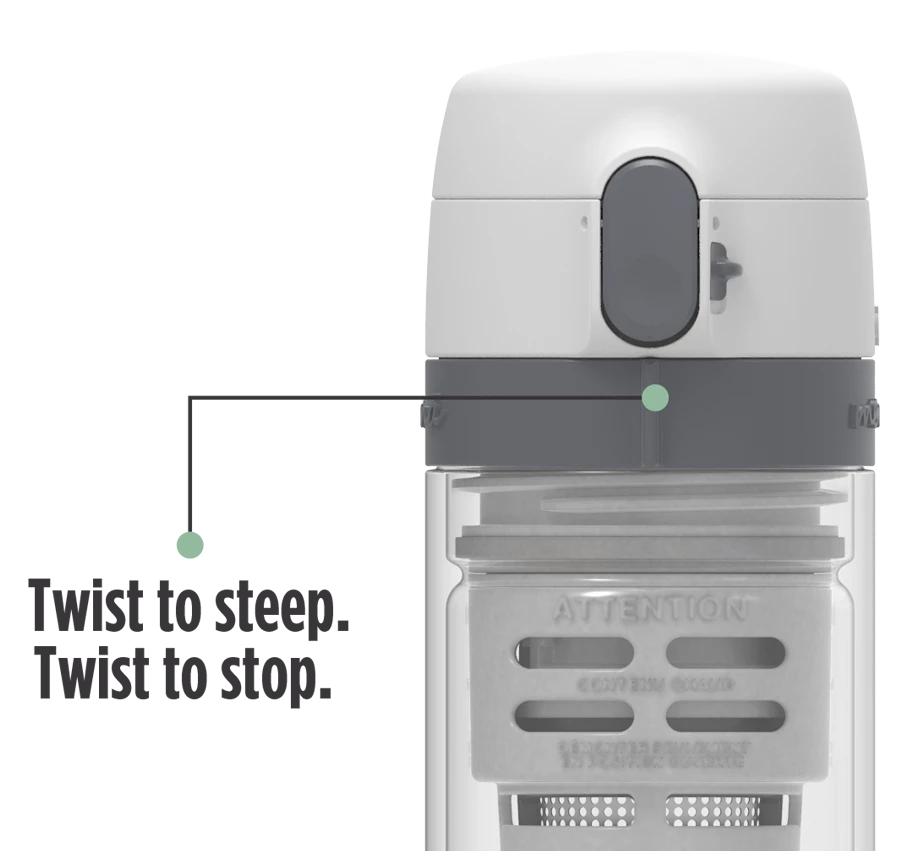 Revolutionary. Easy as 1-2-3
1. Fill the infuser basket
Place loose-leaf, bagged tea or fresh fruit inside the infuser basket.  Fill the vessel with water and attach the top
2. Twist the ring
After a few minutes of steeping, turn the ring to the closed position to stop the tea from brewing further.
3. Enjoy on the go!
Enjoy perfectly brewed tea! After drinking, you can add more water to steep again and again!
Shop now
What tea lovers are saying about Mennä!
"The Mennä One has completely changed the way I take my tea to go. I'm a stickler for proper steeping and the simplicity of Mennä's ring gives me the perfect brew everytime. What an amazing product. Can't wait to see what the magicians at Mennä come up with next."

- Rachel Robinson, Tea sommelier
Menna is such an efficient and brilliant product yet so simple to use and just aesthetically beautiful. We love using it.

Layla & James
Mennä has changed the game in the tea tumbler world. I love it.

Rekaya- Tea Podcaster